CBT resistors are high pulse load power resistors. They are mostly used as a brake resistor in drives systems. CBT resistors have an aluminium housing with cooling fins for increased surface area, allowing faster cooldown time, hence shorter power cycles times.

The nominal power ratings for CBT resistors range from 380 to 4070 W per housing. Configurations up to 4 housings (12kW) are possible. The working voltage range is 1000 VAC / 1400 VDC.

The aluminium extruded housing has been optimized to the application. Thermal expansion feet allow the resistor to heat up without any mechanical stress. Integrated slots allow fixture of PT100 elements. Optionally an integrated thermal switch is offered for overtemperature signaling.

Aluminum is chosen as the material for the housings because it is non-corrosive, non-magnetic, lightweight yet durable, and is an excellent conductor of heat. The resistors are fully insulated and have no external live parts.

Nickel-Chrome alloy is used as the main resistive element as it has low thermal drift that provides stable resistance values over temperature changes. The resistors contain high thermal-capacity materials such as silicon oxide or aluminum oxide that enable high overloads. CBT resistors can sustain 10 to 25 times the nominal power rating for a 5-second pulse, depending on the resistor and ohm value.

Two connection options are supported: cable connection and box connection. Protection ratings for cable connections range from IP50 to IP65. Protection ratings for box connections range from IP00 to IP65.

Customized and OEM versions are available upon request.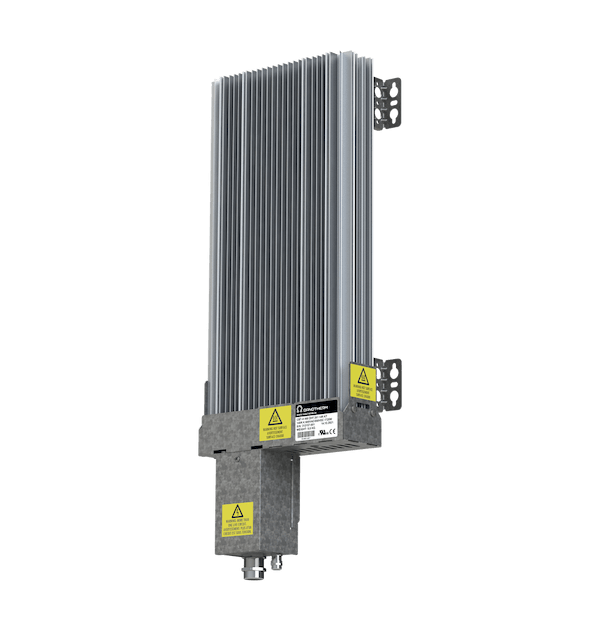 Brake
Charge
Discharge
Dump

Crowbar