WHDN series resistors are liquid-cooled, high-powered resistors that provide excellent performance and are ideal for harsh environments like marine and harbor applications. 

WHDN resistors feature a fully-welded steel tank with tank diameters ranging from size DN100 to DN300. The main resistive elements are steel tubes welded to a flange fitted in a tank. This construction allows the opening of the resistor for cleaning and servicing.

AISI 304 stainless steel is the standard material for the tank, connection box, and resistor elements. AISI 316 stainless steel is available as an optional material for the tank and connection box. AISI 316 / AISI 321 stainless steel or INCOLOY 800 alloy is available as optional materials for the resistor elements. Liquid-cooled Danotherm WHDN resistors use water as the coolant. By adding glycol, the working temperature range and the service life of the resistor increase.

Power ratings for WHDN resistors range from 40 to 1450 kW, and the working voltages are 1000 VAC / 1400 VDC. Depending on the resistance, the resistors can handle up to four times the nominal power rating for a 5-second pulse/120s.

The standard mounting position is horizontal. WHDN resistors for vertical mounting are available with limited heights.

Moisture protection, thermal protection, and air bubble detection are standard features. Pressure sensors and PT100 with transducer are available as options.

Protection ratings for WHDN resistors are IP65 / IP66.

Danotherm WHDN resistors commonly serve as brake and filter resistors for marine applications.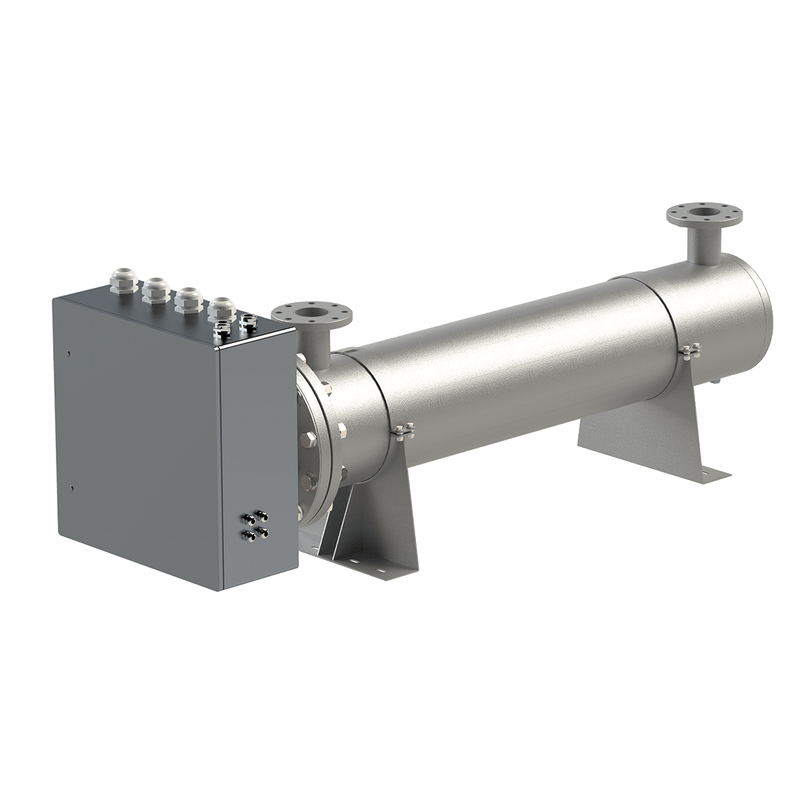 Ballast
Brake
Charge
Discharge
Dump
Filter
Heater
Loadbank