Danotherm RB resistors are heatsink-cooled power resistors in extruded aluminum housings that provide superior heat conduction. A gold-anodized finish delivers maximum resistance to adverse environmental conditions. The resistor housings feature deep fins for natural and forced-air convection-enhanced cooling. When operating at maximum values, RB resistors require a heatsink.

RB resistors feature a wire-wound construction with unique thermosetting compounds for high thermal conductivity. The main resistive element is Copper-Nickel or Nickel-Chrome alloy. The resistor winding is designed for maximum core coverage and provides uniform heat dissipation.

When mounted on a heatsink, power ratings for the RB series range from 12 to 250 Watts. The peak voltage limit varies with resistance and ranges from 265 Volts for the 6 Watts rated convection cooled resistors to 2300 Volts for the 250 Watts rated heatsink cooled resistors. RB resistors can sustain five times the rated power for 5 seconds.

Danotherm RB resistors meet or exceed the requirements of MIL - PRF - 18546 G specifications. RB resistors are IP00 rated and are designed for control cabinet mounting.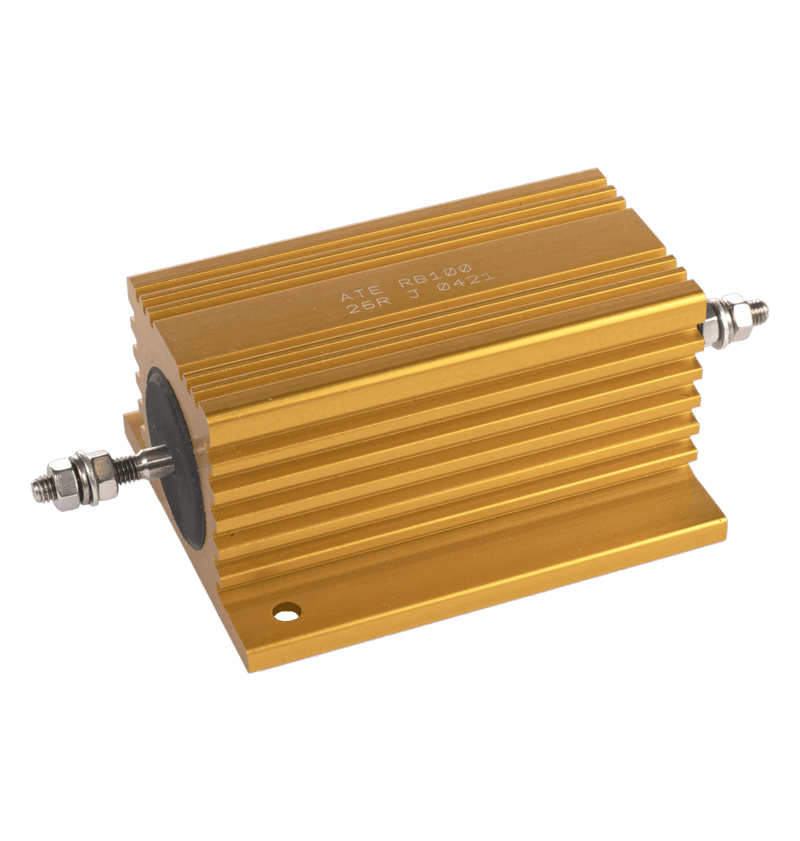 Balance
Ballast
Brake
Charge
Discharge
Filter
Heater
Shunt