Danotherm CBW resistors are liquid-cooled resistors and have very small dimensions compared to air cooled types. They support high pulse loads and high vibration withstands capability.

CBW resistors have fully-insulated aluminum housings with liquid cooling channels. The main resistive elements are wirewound spirals made of Nickel-Chrome alloy with low thermal drift and excellent electrical resistance accuracy. The resistive elements are embedded in silicon oxide or aluminum oxide filling. This construction allows the resistors to function as thermal capacitors with high energy absorption capability.

Power ratings for CBW liquid-cooled resistors start at 860 W, depending on water inlet temperature and flow. The working voltages are 1000 VAC / 1400 VDC. CBW resistors can sustain up to 60 times the nominal power rating over a 5-second pulse/hour depending on resistance value.

Protection ratings for CBW resistors range from IP50 to IP65.

A thermal switch or a PT100 element is available as options. Customized versions with cable shoe connectors or DIN-rail terminals are available on request.

Danotherm Liquid-cooled CBW resistors are ideal for applications with high average power and or high pulse power loads. Typical applications include; filter resistors for wind turbines, braking resistors for light -rail and trams and short-time load for fuel cell applications. In traction applications, the re-generated heat can be used for pre-heating the driver/passenger compartments.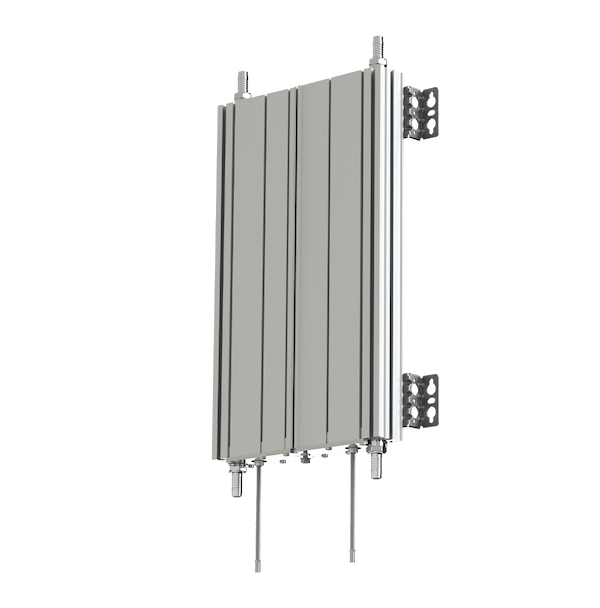 Ballast
Brake
Charge
Discharge
Dump
Filter
Heater
Crowbar