Danotherm Ceramic Wire wound resistors are filled with an active wire that is wound around a ceramic core. The alloy for the active wire and the material for the body is optimized according to requirements. Cement or vitreous enamel is applied to the wire.
Wire wound resistors cool employing convection cooling or ventilator cooling. Improved heat dissipation can be achieved by forced air cooling.

Four variants of round-shaped wire wound resistors are available:

GRF/ZRF: fixed resistors for DC/AC
GRV/ZRV: resistors with one or more extra connection bands'
GRI/ZRI: low-induction resistors
GBF/ZBF: resistors with a corrugated winding for high pulse load.

Wire wound resistors with an oval shape are available in diameters ranging from 23 to 81 millimeters and lengths from 50 to 490 millimeters. Power ratings range from 30 W to 800 W. Optional live terminals are available for oval-shaped resistors.
The working voltages for wire wound resistors range from 270 to 5700 Volts. These resistors can handle 10 times the nominal power rating over a 5-second duration.

Connection options include solder, screw, or fast-on terminals. Resistors with custom designs and assemblies are available on request.

Danotherm ceramic wire wound resistors are IP00 rated. These resistors are widely used in charging/discharging circuits, brake resistors, and snubbers in controlled/uncontrolled rectifiers.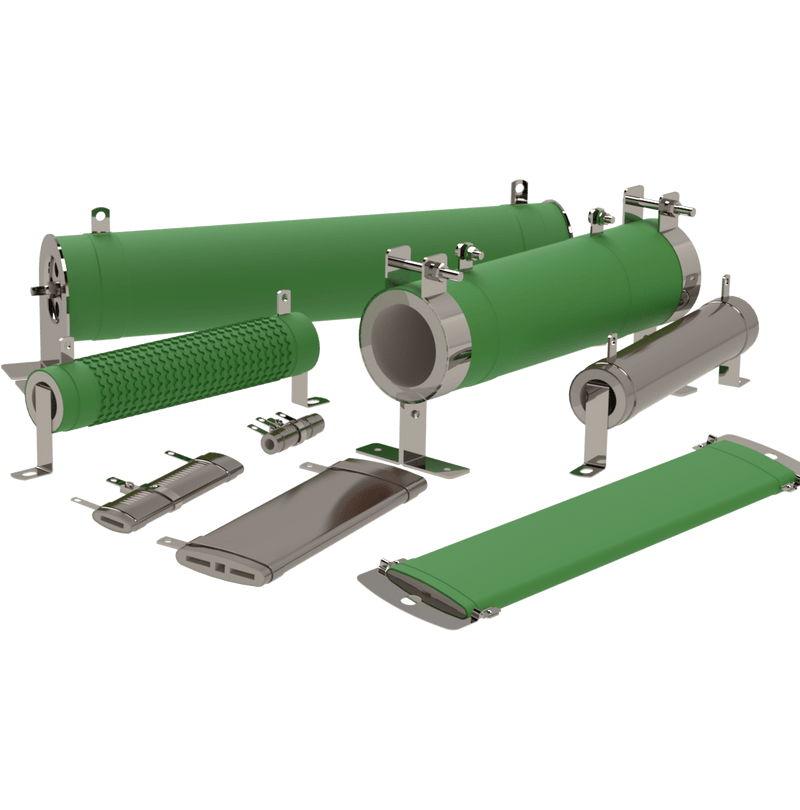 Balance
Ballast
Brake
Charge
Discharge
Filter
Snubber